SUMMER 2023 DATES:  JULY 13-16, 2023     THANK YOU FOR ANOTHER GREAT CAMP!  We hope to see you next summer, July 11-14, 2024!

New England's oldest and best rugby camp for player development. Serving elite and developing high school and college players.  Plan your summer around a visit to Bowdoin College – after all, Maine IS Vacationland!
Alongside camp we offer a

World Class Coach Development Course with Russell Earnshaw. Limited to 10 coaches – exceptional outcomes.  More info and Course Registration is on the Coach Development tab above, or by using the Coach Development link in blue, below..
Based at beautiful Bowdoin College, home of the oldest NCAA Varsity women's rugby program (2003), and reigning NCAA/NIRA 2019, 2021 and 2022 DIII Champions, Polar Bear Rugby Camp is uniquely designed to develop new, experienced and all-star rugby players through process-driven skill acquisition, athlete-centered coaching and a games-based curriculum. Coaches work individually with campers, teach tactical and technical rugby skills, provide feedback and stimulate learning through prep sessions, 1-on-1 work, and lots of games. Skill-building sessions, goal-setting, mindfulness, strength & conditioning, and confidence-building sessions included. For H.S. sophomores and juniors, a general college admissions Info Session is offered. Known for the outstanding coaching each camper receives, Polar Bear Rugby Camp delivers real results and consistently receives high praise from campers, coaches and parents.
Take your coaching to the next level!  Be inspired and energized by world-class Coach Educator Russell Earnshaw, creator of Magic Academy, former England RFU U20 Coach and recently back from a 3-week coaching stint in New Zealand. Participate in a unique coach development opportunity alongside the player camp, getting hands on experience focusing on your needs. #MagicAcademy #GrowTheGame #morefun
Overall Camp Highlights

:
Curriculum designed specifically for: High School Girls * College Women * H.S to College transition * Middle School to High School transition
Residential & Commuter options
Games-based Curriculum, 1-on-1 Coaching, Positional Skills, Attack, Transition and Defense, Video Analysis, Athlete S&C and Nutrition seminars
Professional coaching staff from England, USAR, NCAA colleges
College Varsity Coach exposure, College Admissions and Campus Tour
Awards, Camp Gear, and Player Evaluations
Exclusive 6th year: Coach Development Course with Russell Earnshaw! (max 10 participants) – see link above for info & separate registration
See you in July!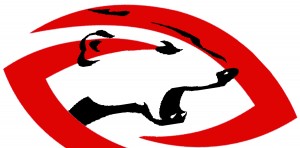 Click here to get direct access to the Bowdoin College Athletic website
You can fill out a prospect questionnaire on this site